Filter by Category
7th Grade
VBS teen volunteers
with Karyn Monroe

Jul 18, 2022 at 8:30 am

, runs for 1 week
Thank you for volunteering for VBS this year! We have so many volunteer opportunities available and can't wait for you to participate. VBS is open for children going in to Pre-k to 6th grade in Fall 2022. 
Volunteers must be 7th grade or older. 
Volunteers ages 18 years or older working directly with children must complete EIM training before the first day of VBS.
Volunteer opportunities include:
Group leader
Group assistant 
Snack coordinator
Craft coordinator
Snack assistant
Craft assistant
VBS official photographer
set-up and decorating the prior week
craft set-up the prior week
daily set-up of crafts, snacks, classrooms (8:00am-9:00am)
daily clean-up of crafts, snacks, classrooms (12:00pm-1:00pm)
Volunteer childcare assistant
We will be using the group program called Monumental VBS. You will receive a free t-shirt. 
Contact elementary@emmausparish.org with questions. 
Full Course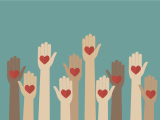 Journey Catholic Social Teaching Day Camp
with Julie Sawyer

Jul 25, 2022 at 9:30 am

, runs for 1 week
We are offering Connected: Catholic Social Teaching Day Camp to our middle schoolers July 25-29.
Are you wondering how our Catholic faith fits with the bigger discussions happening in  our culture right now? Are you wondering where you fit in? Do you want to have productive discussions and think more deeply about the tough topics of our time? Are you ready to get out there and make a difference?
We will spend the first half of each day learning about a particular social teaching and the 2nd half serving in our community, putting into action what we just learned.
Camp will be from 9:30am-4:30pm each day